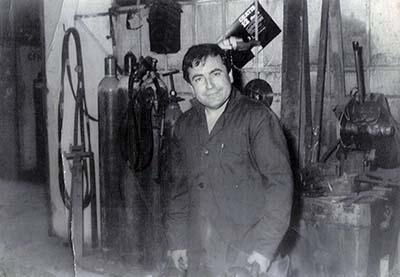 BEGINNINGS
In 1965, the Italian Society for Magnesium and Magnesium Alloys of Bolzano was producing a significant amount of magnesium alloys, with large furnaces equipped with cast iron crucibles, at a high cost since they had to be frequently replaced.
The engineering department then decided to research new materials and new shapes that were more suitable for their crucibles and passed this information on to a skilled craftsman who could make the new product.
This led to the founding of a small artisan company owned by Ciriaco Musto, and its collaboration with the Society of Bolzano proved to be a winning partnership in the long term. This small company will become in future Ditta Musto.